Upcoming Smartphones
The current situation among the gallery of smartphones in the market is very competitive.Days when the people spend a bag full of dollars for a standard on-board configuration mobile are long gone. Now the options are wide open,we have a sea of classic quality smartphones ranging from 6000 rupees to 60000 rupees.
One can get the same spec on a low budget gadgets like Coolpad,Asus,Lenovo,Xiaomi,OnePlus etc ..,that have ultimately turned challenging for the other end guys like Samsung, Sony, Apple, LG and HTC etc. It's a very good sign in the market that alarms the high end makers to re-iterate their spec list and add some compellingly advanced features different from the low end budget makers.So,now the money we spend on smartphones is gonna get some serious meaning.
Microsoft Surface Phone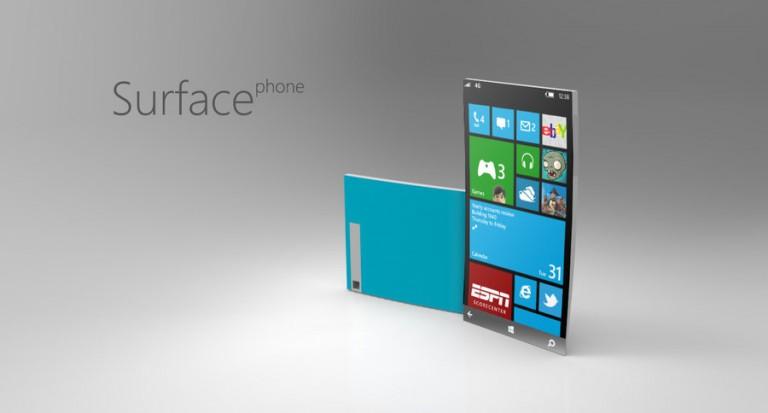 Microsoft Surface Pro tablets have already proved their mettle and class in the past.The windows maker is planning to release a power packed surface phones in the early 2017. The Surface Phone will be featuring with the following specifications.
Specs:
Display: 5.5″ AMOLED( Gorilla Glass4)display with 2560X1440 resolution
on-board: 64bit Intel Atom X3 Processor, 4GB /6GBRAM,128 GB – 500GB ROM (expandable)
Camera: 21Megapixel Preview Zeiss 6- lens primary camera, 8MP Zeiss wide angle front Camera.
Make: Aluminum-Magnesium alloy body
Plus: wireless charging,Surface pen stylus,USB type-C.
Operating System: Windows 10
Price:$1000(approx)
Nokia C1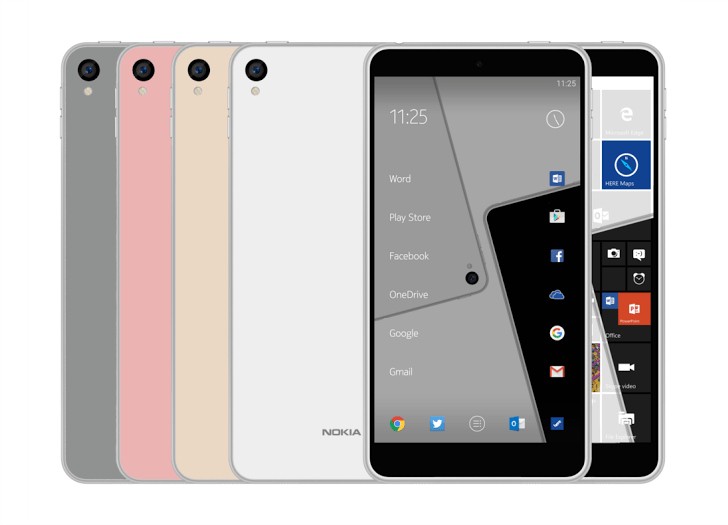 Nokia is going to give a grand comeback to the smartphone market with some handful of releases such as 1100,E1 ,N2 and C1 mobiles.Its going to be the first time ,their devices gonna feature Android OS.
Its Nokia C1 is gong to be released in two versions, a 5″ device and a 5.5″ device running on both Android 6.0 Marshmallow and Windows 10 operating systems.
The five inch model will be coming with a 32GB ROM , 2GB RAM,8MP primary and 5MP secondary camera(legendary Carl Zeiss Preview Camera).
The bigger model will feature a 13MP primary camera and a 5 MP selfie shooter.It is going to have a vast internal space of 64GB and a 3GB RAM.
Asus Z1 Titan
Asus has a habit of giving it's users more than what's actually expected out of it.Asus has proved it many times in the past. Even earlier this year,when most of the leading makers are hitting the market with 2GB and 3GB RAM smarties,It had already released its Zenfone Zoom with a mind blowing 4GB RAM.Asus is such a bold maker.Asus has been planning to go a level higher through its Z1 Titan,which will be releasing coming September.
Specs:
5.5″ IPS multitouch LCD @534ppi
Quad core 2.2Ghz Qualcomm Snapdragon 830 processor
6GB RAM/256GB ROM
Android 7.0
5MP/16 MP LED flash Camera combo Price:Rs.35000(approx)
LG G Flex3
LG ,the out of box thinker has always kept us impressing over time with its innovative releases such as modular phone, the trademark banana design flex series etc.This time it's curvy Gadget gonna add some milestone features to its upcoming G3 flex this year.
Specs:
17MP/5MP camera
3D Camera technology
32GB/64GB/128GB ROM
2.9GHz Octacore Snapdragon Qualcomm 810 Processor
4GB RAM
6″ Sapphire 4K display
60fps video capture
Android 6.0
Eye scanner,wireless charge,shock+dust proof
Aluminium body
$1000(approx)
Apple iPhone 7
It's just the name ,that's alone pretty enough to pause the world spinning.Lot of talks have already been made across all forms of social media about the next iPhone.Anyways some of its rumored features includes:
Specs:
5.2″(7) 5.7″(7Plus) retina AMOLED-sidewall display
First ever 21 Megapixel Apple Camera
The ultimate iOS 10 operating System
A10 Processor
939$(₹62000)
Xiaomi Mi6
The Apple of China ,have built it's ultra cool MI6,and it's all set for release in few months.
Specs:
UHD 2160X3840p super AMOLED
21MP/13MP camera combo
Android 6.0 Operating system
4GB RAM
Qualcomm SnapDragon Processor
5G Network support
Superhouse 4200mAh battery
$ 530(₹35000)approximately
HTC M10
M10 gonna be the next big thing out of the HTC's craft house.Some of the cutting and compelling features of the HTC includes:
Specs:
6″ display 2K/4K video
Magnum opus 27MP primary camera/ 20.7MP selfie shooter
4GB RAM
Qualcomm SnapDragon 820 0r 64Bit quadCore
$845(Rs.55770)
One Plus 3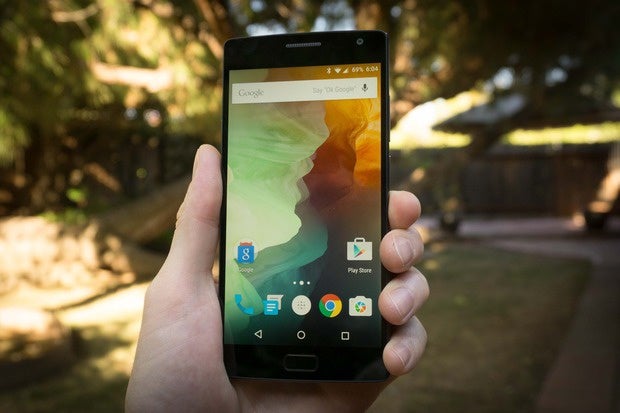 One Plus 3 ,one of the most unique gadget makers in the planet, gonna release its hyper- smart,el classico crafted One Plus 3 very soon.
Features:
5.5″ UHD display
21MP/13MP camera setup
Android V6.0
5GB RAM
The Solid Strong 4400mAh Battery
$401(₹26500)
Sony Z6
Much speculations have been already made about the Z6 features. It's features includes:
Specs:
5″ 4K display
27MP-movable Camera
Android V6.0
4GB RAM
3GHz SnapDragon Octacore
FingerPrint Sensor -Retina Scanner
$910 (₹60000)
LG G6
LG G5 have already earned lot of five stars review from tech-critics all over the world.Its performance and speed have been tested top over its other fellow master mobiles.
G6 will be its promising successor.LG have been maintaining the G6 features confidential till date.
But the reports say that,it's have added weightage to its on-board performance and will be adding a range of features like waterproof body,eye sensors and the other health related sensors.
HTC Nexus
HTC is no new guest to the Nexus legacy,it has already made the Nexus One for Google and it's gonna give a grand comeback with its next Nexus release in early 2017.Alongside, there's a huge challenge for HTC to meet the reputation that Nexus 5x and Nexus 6P have set earlier this year.
Samsung Galaxy S8
Samsung Galaxy S8 first look have already stolen the dreams of lot of Galaxians around the market.S8 will be launched ,only after their S7 plus release.It's gonna be released alongside LG G6 next year.It will be definitely a grand smartphone gallery in the market,when these things gets launched very soon. Until then,let's stay curious and keep our fingers crossed.